Over 25 Years of Experience in Northwest Berry Crops
Our Services
The services Peerbolt Crop Management offers are diverse and highly customized to whatever your needs are. As such, costs are estimated on a client by client and service by service basis. However, in the interest of being as transparent as possible, we will provide an estimated per acre cost range with each of the broad categories of services we offer. The general categories of services offered are:
Field Scouting is a foundational cornerstone of any Integrated Pest Management (IPM) program. Field Scouting is the means by which you can assess where the levels of the various pests and diseases in your fields are at in order to properly asses if management is necessary.
Though the concept of having someone go into a field and count bugs seems relatively simple, there are several compounding factors that make a good field scouting program difficult to implement. Some of these factors are:
Proper training- Field personnel who are capable of properly identifying and evaluating pest and disease pressures in a given crop. Misidentification of a problem is common with untrained eyes and can lead to treatments that at best have no effect, and at worse can damage the crop.
Labor availability- Often times, farm staff who are responsible for field scouting end up having to prioritize other tasks during peak times on farm, like around harvest when regular field scouting is arguably most important.
Objectivity- Many agricultural suppliers have fieldmen who will provide basic scouting in fields and provide recommendations for treatment. The problem with this model is that field men are incentivized to sell the product of their supplier. Thus they will recommend treatments even if no economic thresholds are met, which results in over treatments, and higher farm costs if you are treating when it may not be necessary.
PCM hires and trains its scouts thoroughly to ensure the highest quality of scouting capabilities and all field data/findings are reviewed by consultants with years of experience in properly identify and assessing pest and disease levels. Our field staff are dedicated solely to scouting activities, so you will not be left hanging without anyone monitoring your fields when things get busy. And PCM does not sell and chemicals or products, so we have no incentive to recommend you spray something when it may not be necessary.
Our scouting services are highly customizable to your needs. But a few of our most common types of service are:
Regular Field Scouting
This is our most common service. Typically beginning in April, we send our field scouts to your fields every week to monitor for a long list of pests, diseases, and beneficials specific to each crop. Additionally, they set traps for Spotted Wing Drosophilla (all crops), leaf rollers (caneberries), and strawberry crown moth (strawberries and black raspberries). Visiting several locations in each field, the field scout geospatially collects field data which is then uploaded to our AgReports database where our consultants review the data. Within 24 hours, you receive a scouting report from us which allows you to view your fields and where we were on an interactive map along with photos that were taken in your fields, and recommendations from our consultants.
Costs for this service typically range from $45-$95 per acre for the season.
If you have any questions or would like a free estimate, please Contact Us.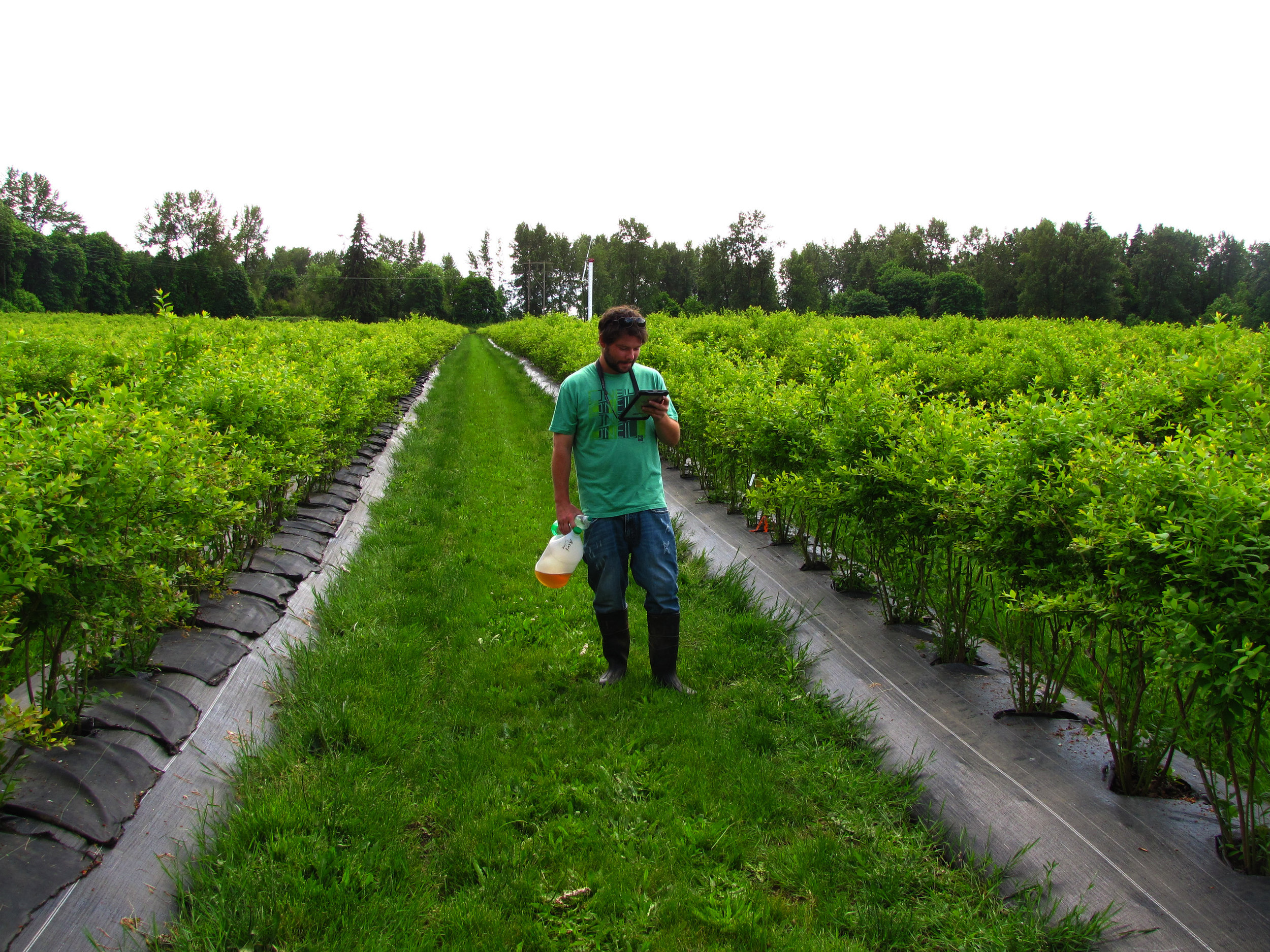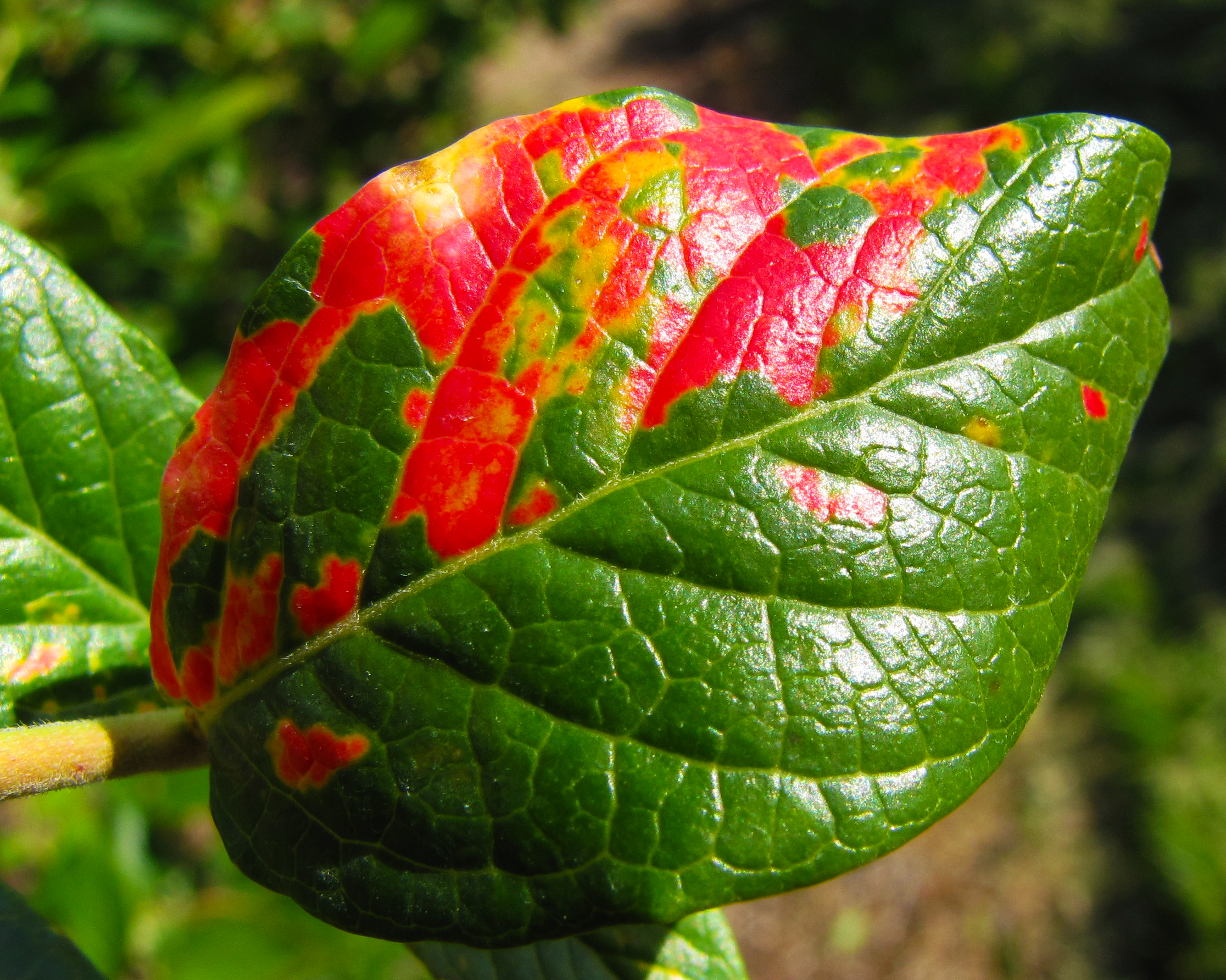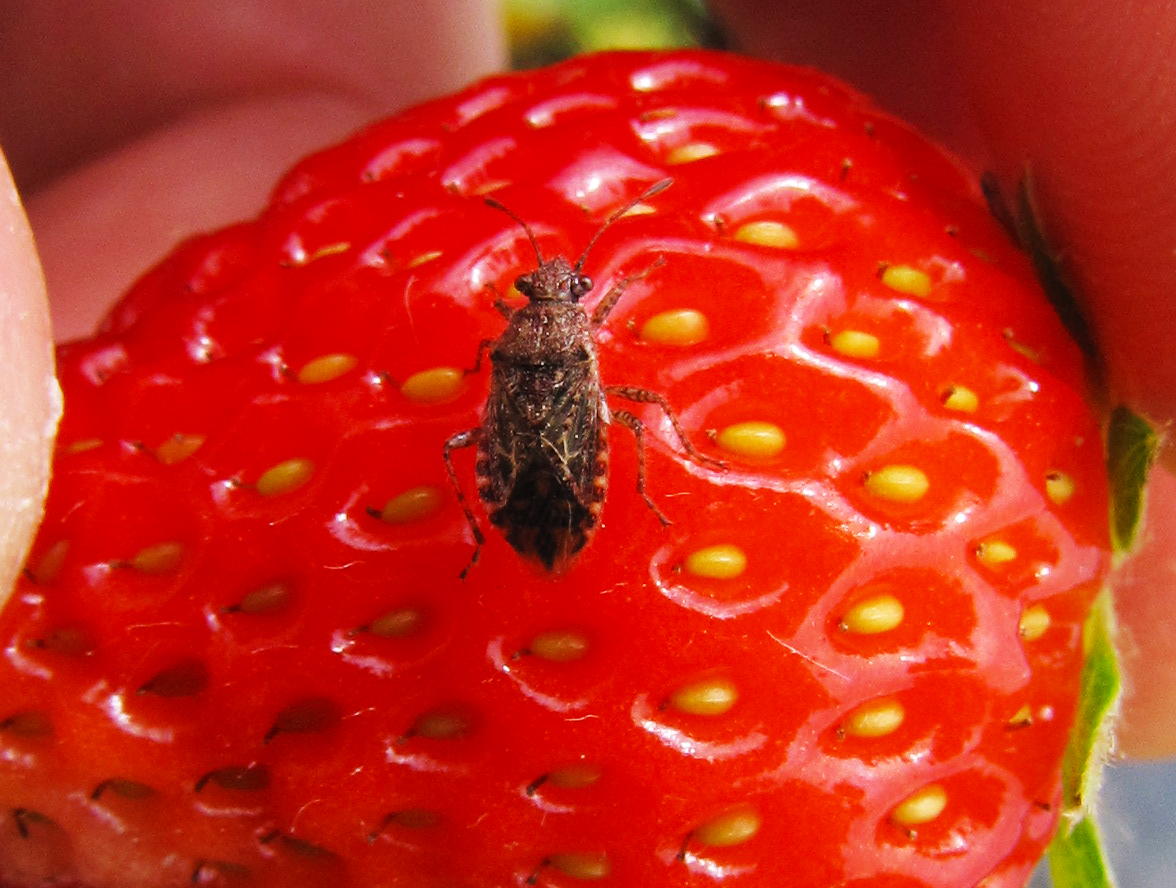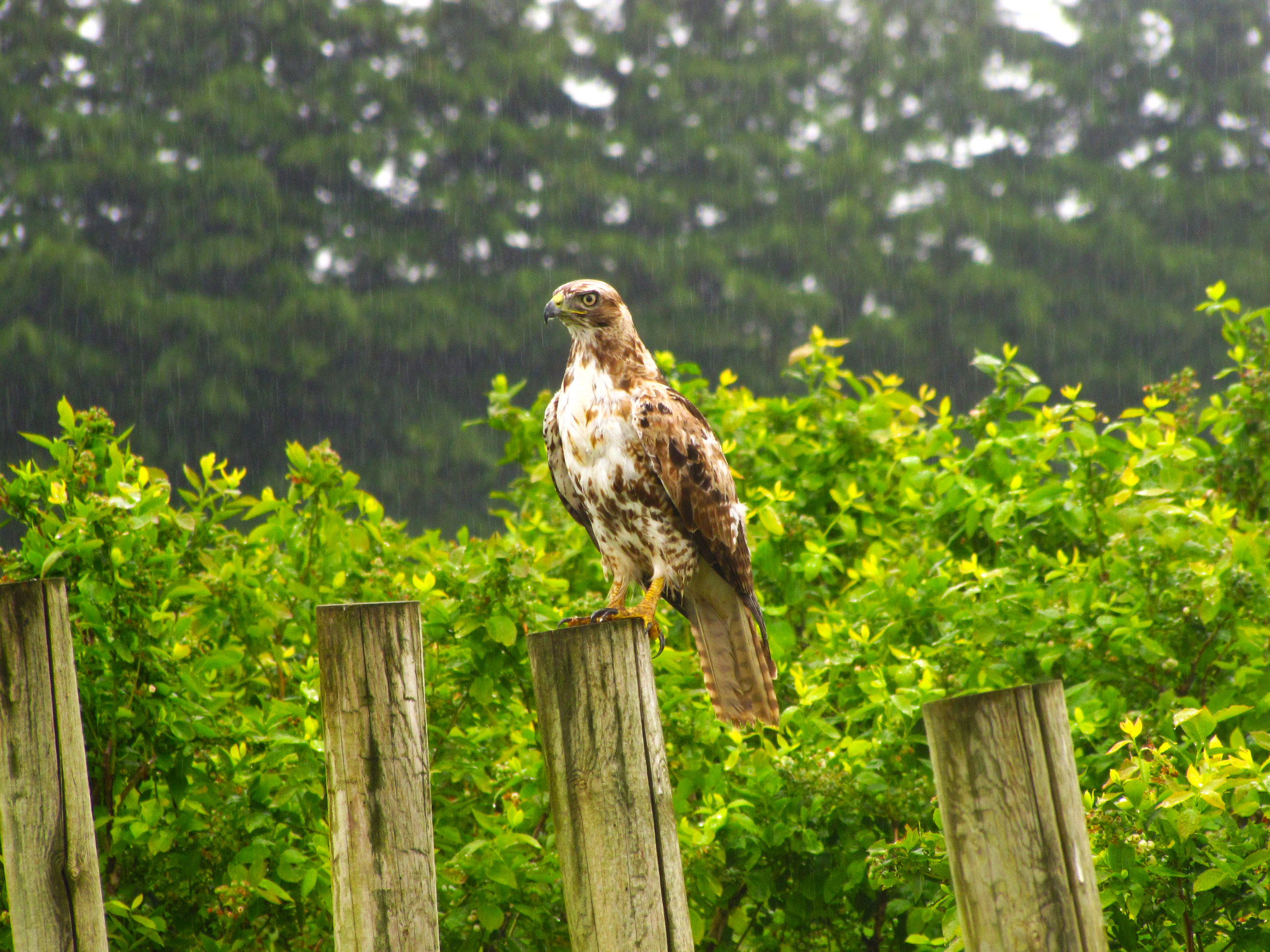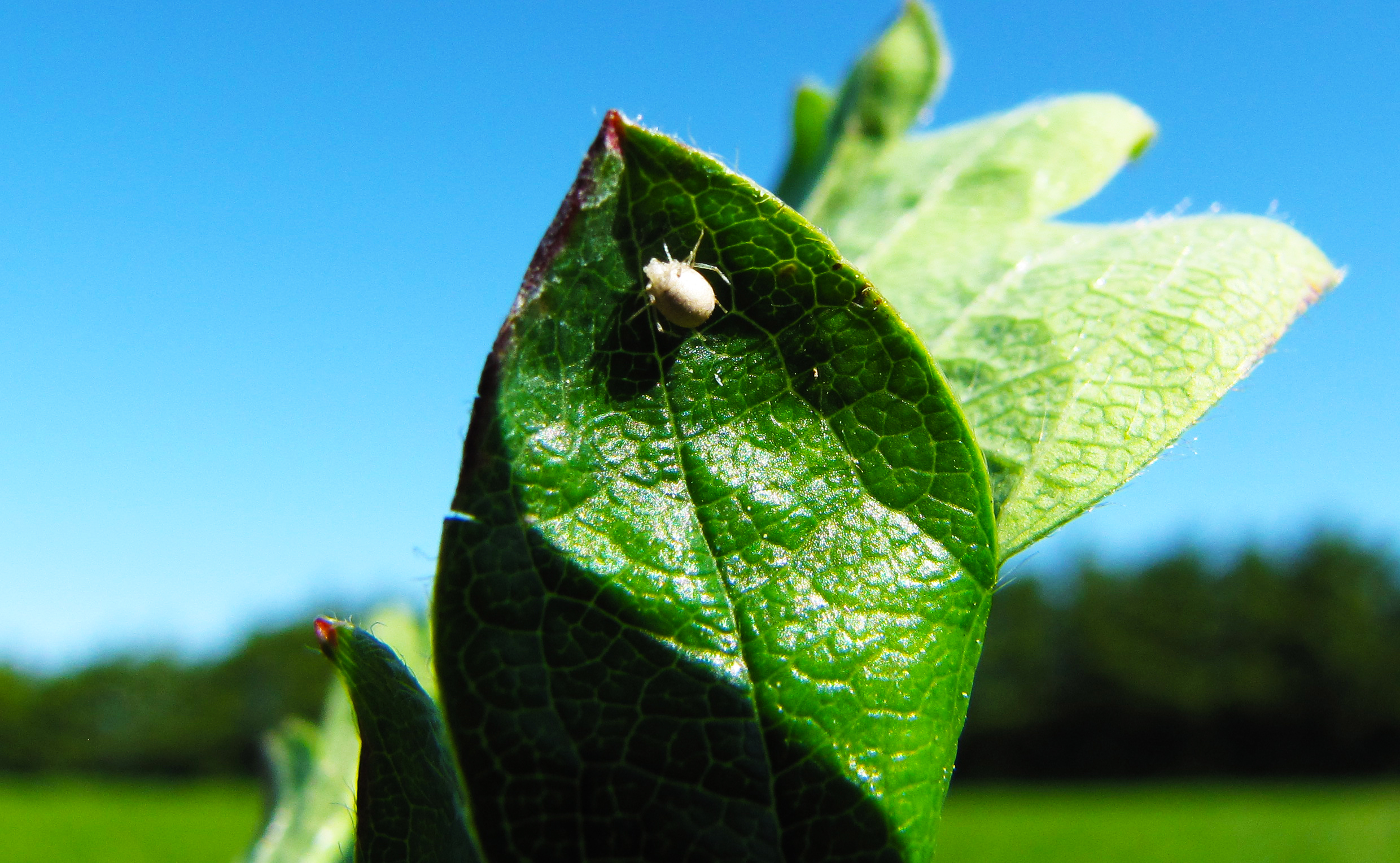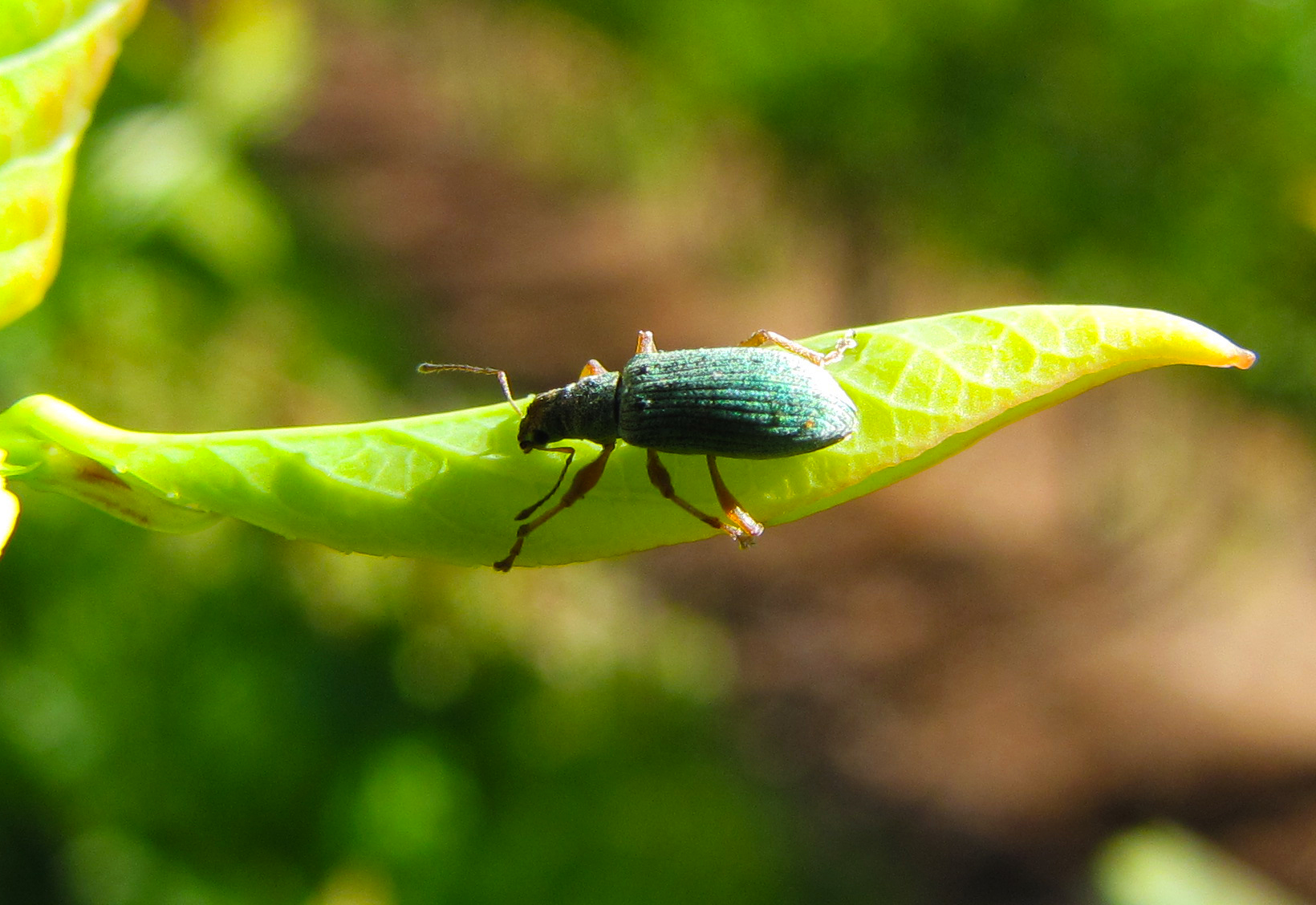 SWD Monitoring
Since its first detection in Oregon in 2009, Spotted Wing Drosophilla has become the most damaging and economically important pest in NW berry production. Farm management programs have had to change significantly as a result of this pest which has resulted in a dramatic increase in pesticide use. PCM has been deeply involved in the research on SWD since its first 2009 Oregon detection, and as a result, we have an intimate understanding of this pest, its dynamics, and its regional distributions in the NW.
Comprehensive SWD monitoring is a part of our regular field scouting programs, but this service provides SWD monitoring solely. Utilizing border and in-field SWD trapping, we assess populations around your farm each week, tracking their temporal variations. This alone can be very informative, but it becomes particularly useful with subsequent seasons of field data which allows us to compare SWD pressure from different seasons and adjust management programs appropriately. In addition to trapping, once fruit begins to color, our scouts regular collect fruit samples and conduct a salt water immersion test to determine if, and at what level, SWD larvae have gotten into your fruit.
Costs for this service typically range from $25-$40 per acre for the season.
If you have any questions or would like a free estimate, please Contact Us.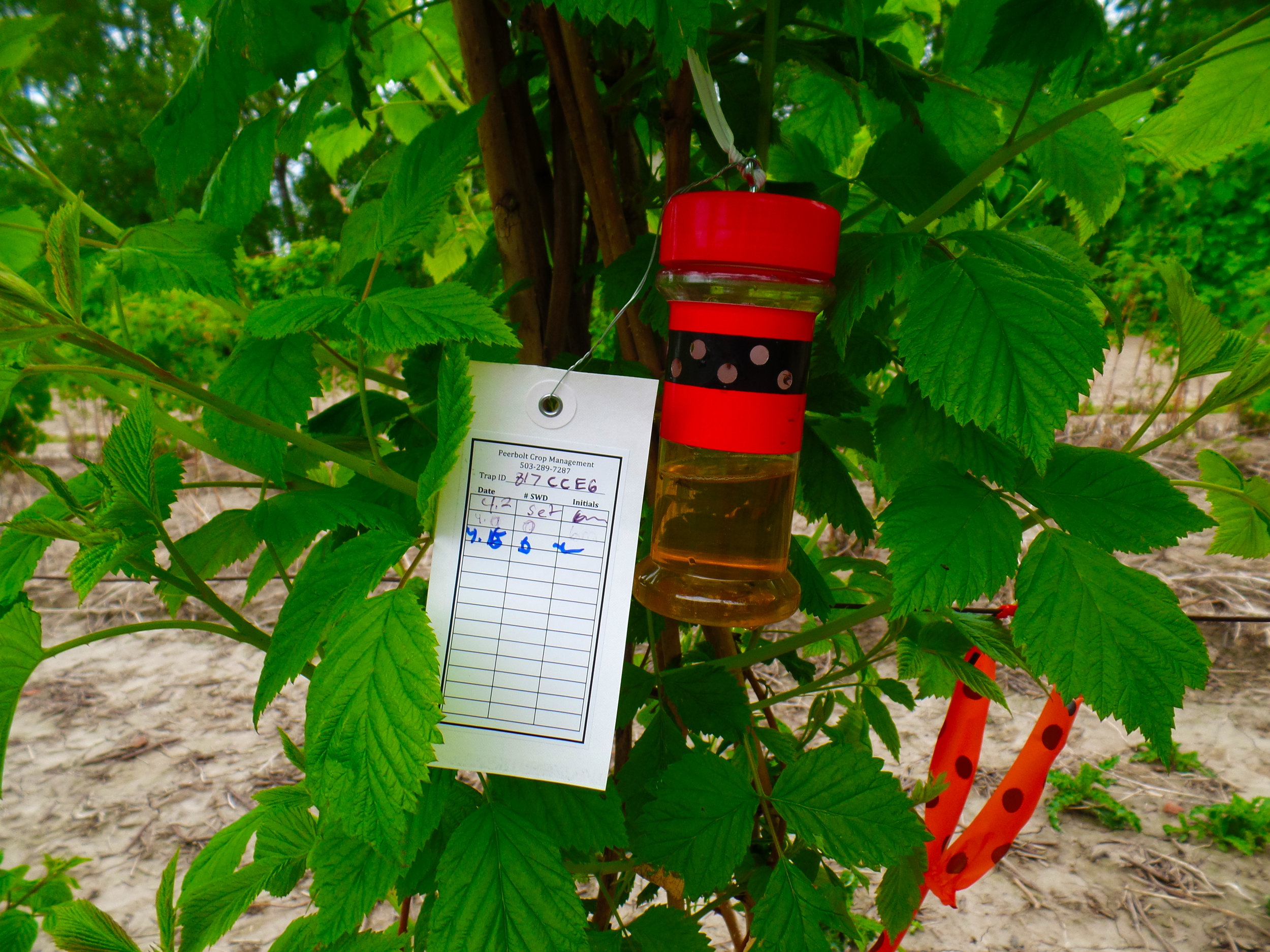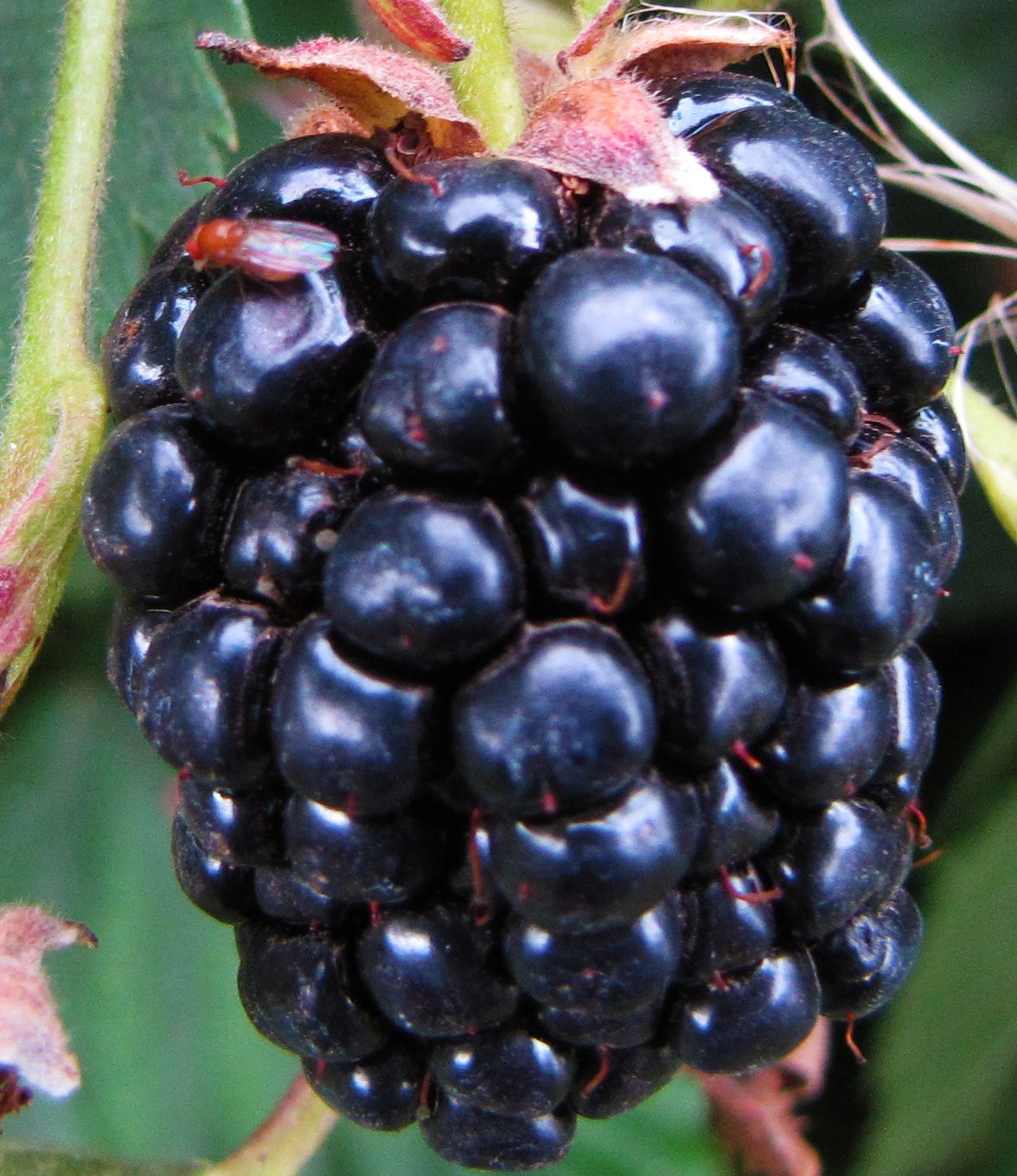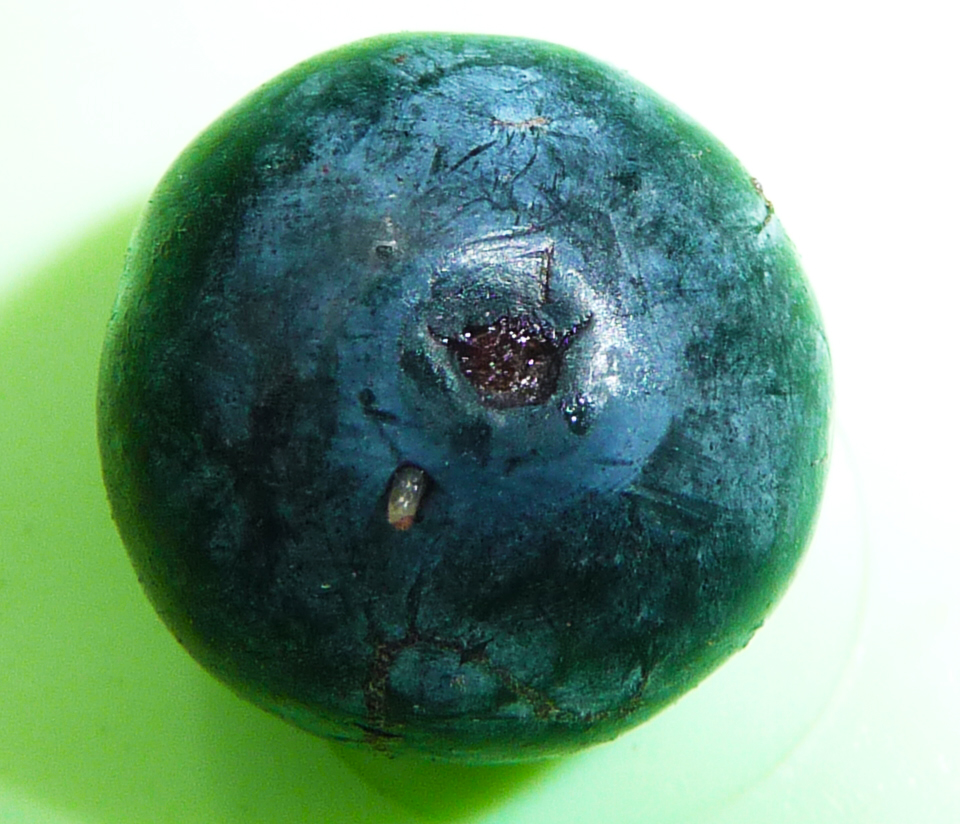 UAV technology has been advancing at lightning speed over the past few years, and now with the regulatory allowance for their commercial use in the United States, we are happy to announce or newest available service. Using high powered cameras and advanced software, we can map and image fields with a precision and resolution that has never been possible, and assess particular field issues at a field wide level as opposed to relaying on extrapolated field sampling. With these services we can provide:
Field Mapping and Imagery
We can create high-resolution, geo-exact field, orthomosaic imagery to map individual fields, or your entire farm. Image resolution is extremely high, capable discerning details on individual plants and leaves. Taken multiple times throughout the seasons allows you to see relative growth across fields in near time-lapse style. Repeated across multiple seasons gives a powerful perspective of your field's growth and health over time. We will provide you with .kml files of your imagery which can be incorporated and overlayed into Google Earth or any app that utilizes Google's mapping technologies.
Multispectral and NDVI Imagery
Coming in the 2017/2018 season, we can take multispectral/NDVI imagery of your fields or entire farm. The power of seeing plants in this spectrum allows you to quickly see areas of plant stress which may otherwise escape the naked eye.
Aerial Videography and Photography
Farms benefit from an elegant and timeless beauty of the intersection of nature and humanity. Viewing this landscape from the air can allow one to see the full encompassing beauty of your farm. Whether for marketing purposes, or for your own enjoyment, we can come and produce, shoot, and edit aerial photos and video from your farm.
Costs for this service typically range from $3-$25 per acre for the season.
If you have any questions or would like a free estimate, please Contact Us.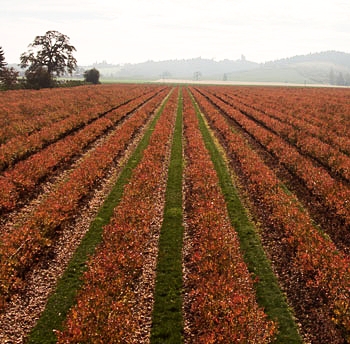 Foreign Export Compliance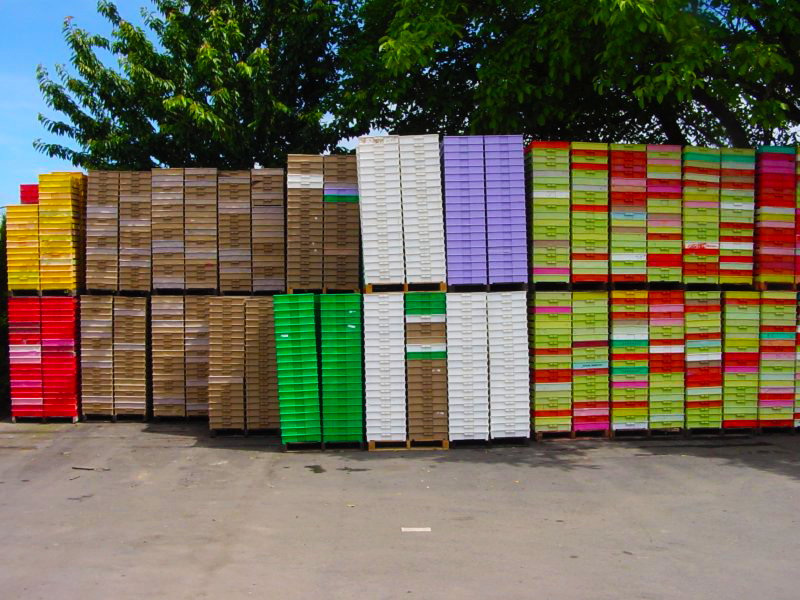 Foreign markets have increasingly become a crucial outlet for our northwest berries. These markets often times give premium prices for our berries which is reflected in the difficulty and risk in exporting perishable. soft-skinned fruit. Some of these markets have also required certain protocols be performed to reduce risks of introducing exotic pests to those countries.
Presently, the most prominent of this sort of requirement is the South Korea Fresh Market Blueberry trade agreement which requires that fields shipping to South Korea be registered and monitored by a third party certifier to ensure a low pest prevalence of group of pests which are highly concerning to them. You can find out more about this program here.
PCM has been involved with this trade program since its beginning and offers services to fulfill all of the field monitoring requirements of the Korea export program. We will setup traps in your registered fields, monitor them weekly and send you all the required records to you when you need them. Our goal is to make it is as easy as possible for you so that you never have to worry about whether or not your fruit will be accepted for export.
Costs for this service typically range from $54-$95 per acre for the season.
If you have any questions or would like a free estimate, please Contact Us.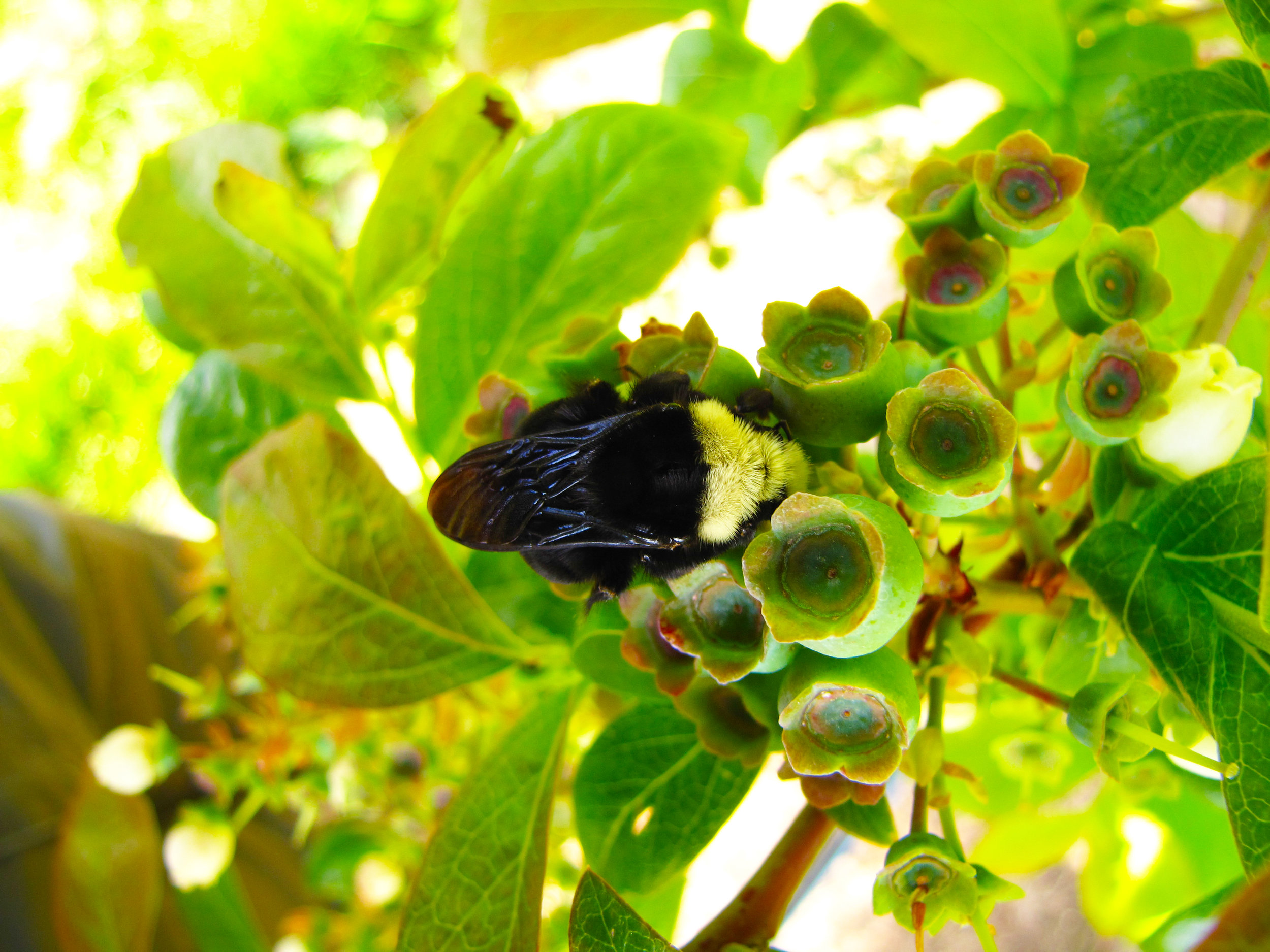 Have you had a question of a scientific nature on-farm, but lacked the time or personnel to fully explore it? We can help address that by setting up an experimental design, providing the personnel to collect field data, and performing objective data analysis to answer your on-farm research needs. Costs are highly variable, so please contact us to discuss your needs and to get an estimate.
Field Sampling & Analysis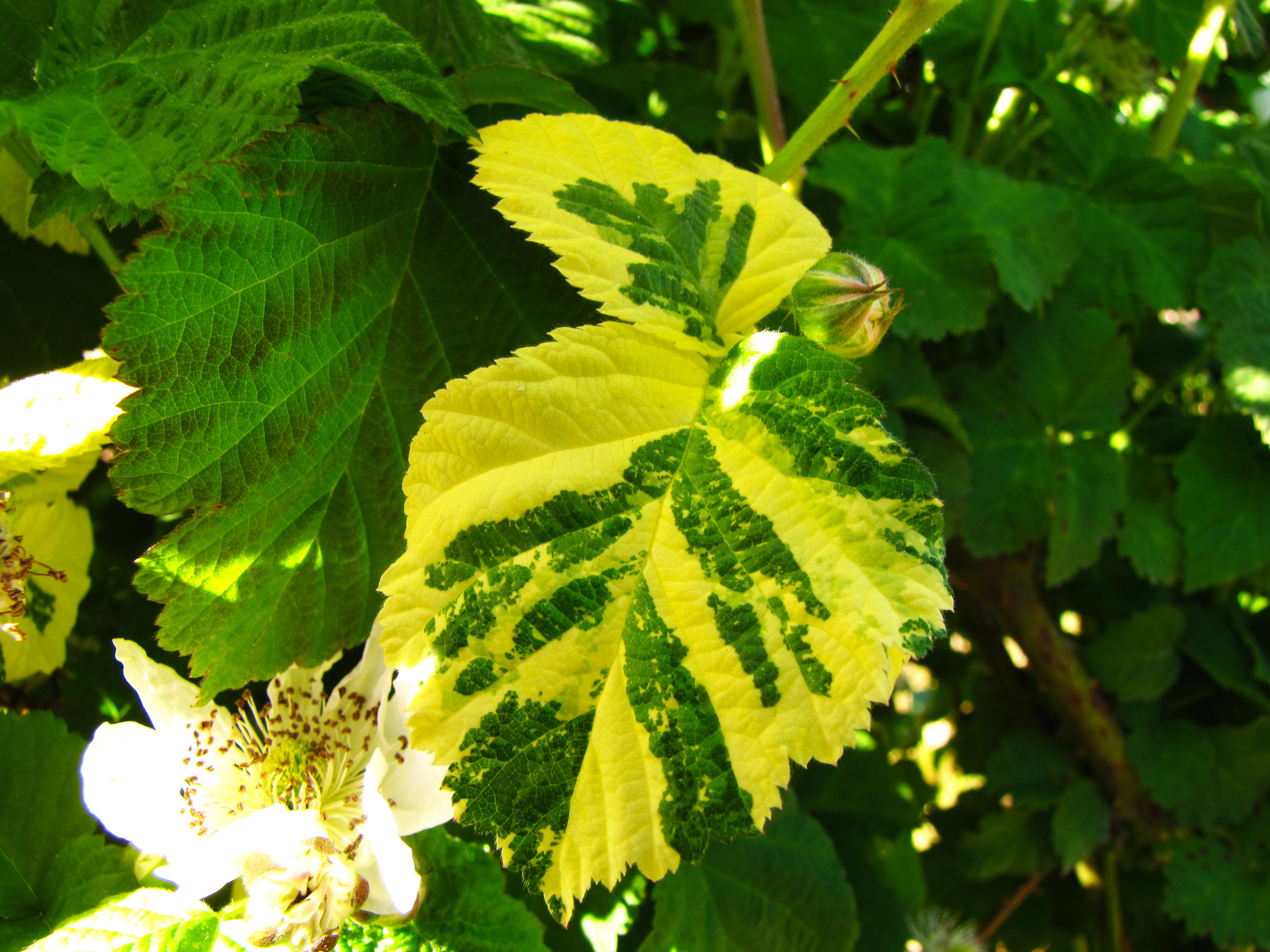 PCM offers a full range of lab testing and analysis services for your farm needs. Testing we can conduct includes:
Soil nutrient testing and analysis
Leaf Tissue sampling and analysis
Nematode sampling and testing
Disease sampling and analysis
Sampling and diagnosis for unknown conditions
If you have any questions or would like a free estimate, please Contact Us.
We offer one-on-one consulting to address any on-farm issues you may have. Our highly experienced consultants will visit your operation and work with you to address your needs.
Costs for this service are assessed at an hourly rate of $120.00
If you have any questions or would like a free estimate, please Contact Us.